To Kill a Mockingbird
NECKLACE
To Kill a Mockingbird is a novel by Harper Lee published in 1960. It was instantly successful, winning the Pulitzer Prize, and has become a classic of modern American literature. The plot and characters are loosely based on the author's observations of her family and neighbors, as well as on an event that occurred near her hometown in 1936, when she was 10 years old-
Wikipedia
I created this Necklace with a vintage image of the book cover from "To Kill a Mockingbird" by Harper Lee, an image of Harper Lee, a vintage typewriter with a line (It's a Sin to Kill a Mockingbird) from the book on it's paper, a wood replica typewriter key and silver tone metal charms. The first picture is the front of the charms and the second picture shows the backs. The charms dangle from a 22" silver plated textured metal link chain-
Designs By Annette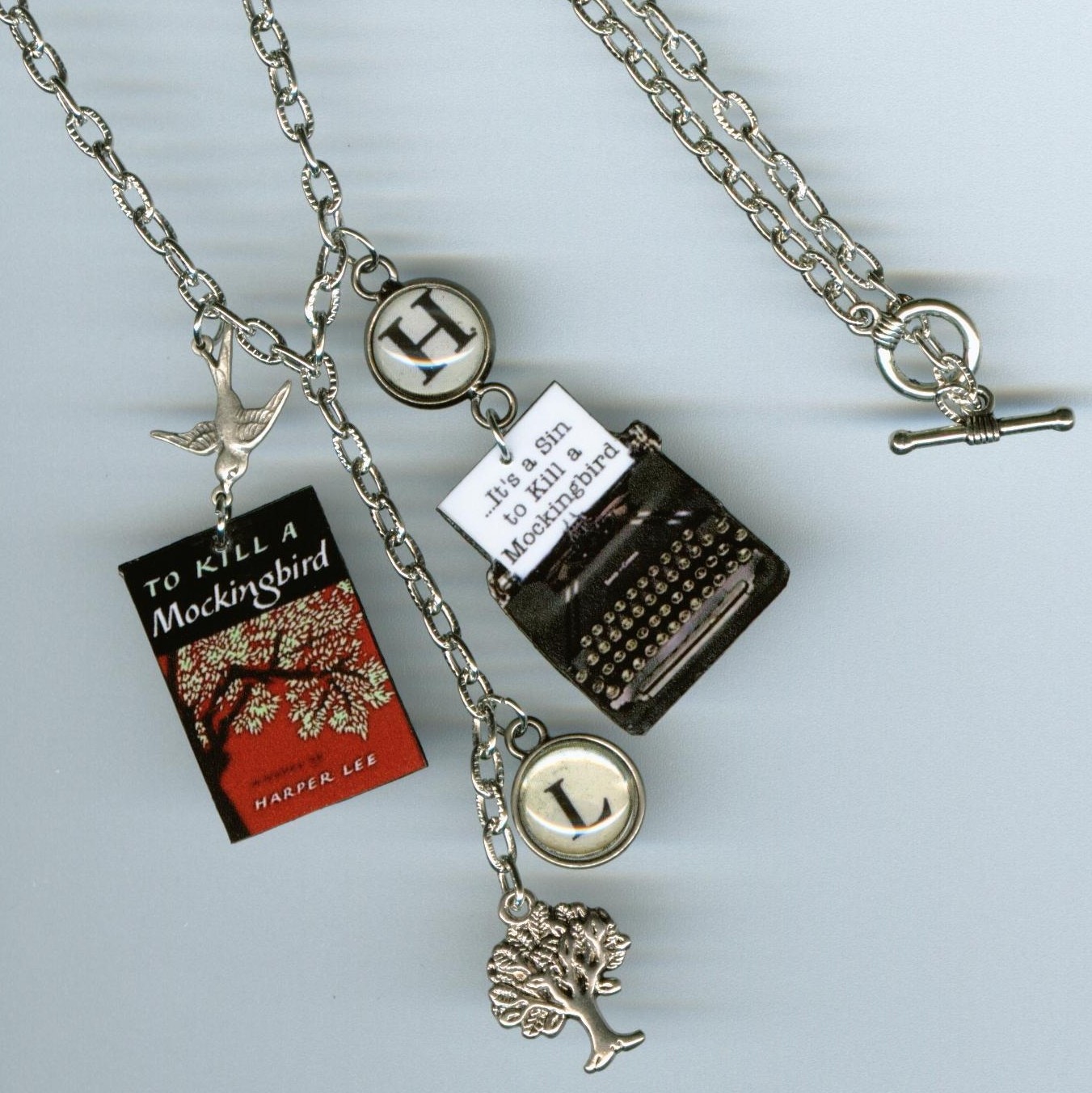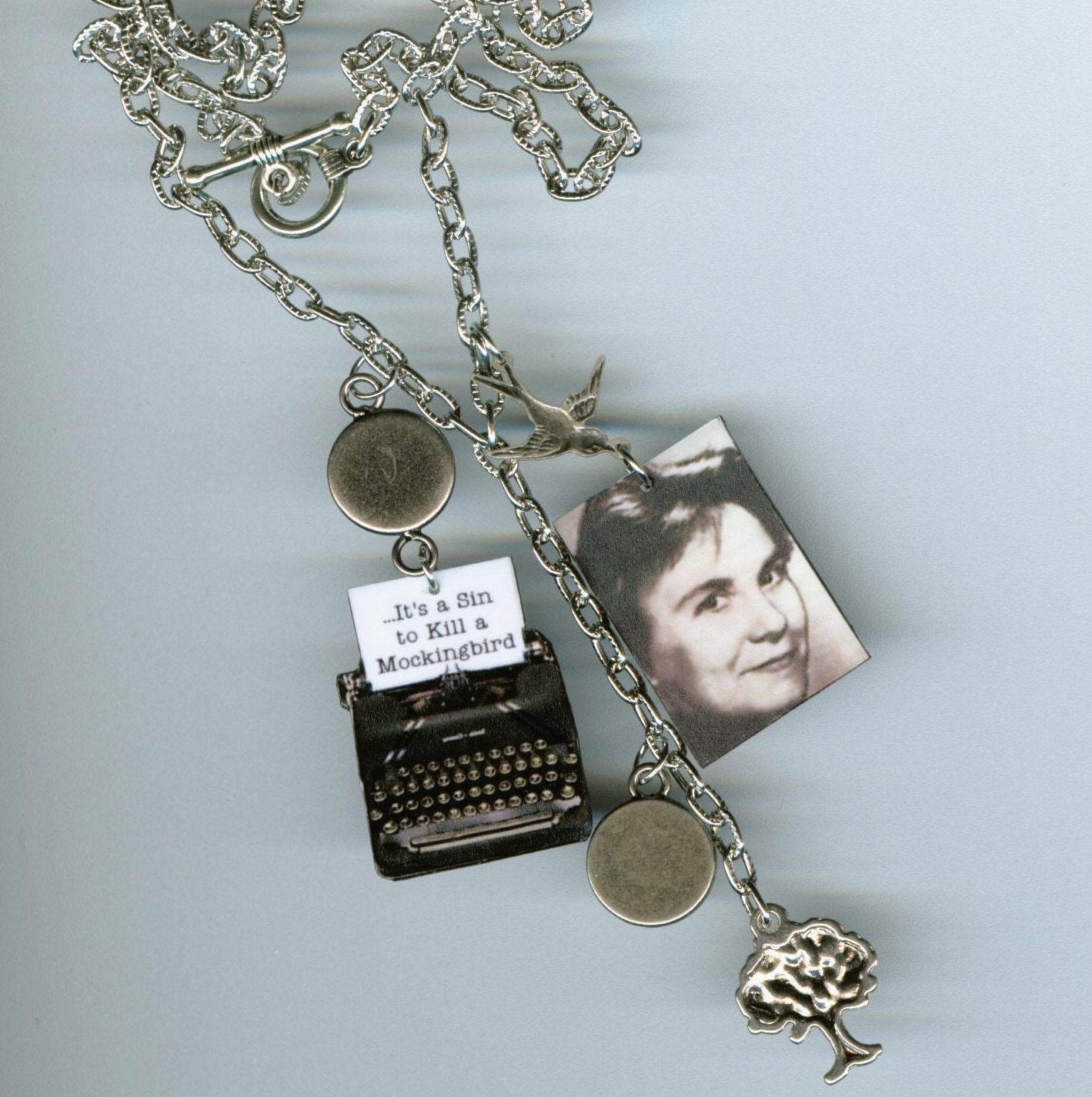 Annette Blazon
is wonderful to deal with and she does custom orders, so if you have a favorite book and would like to accessorize your wardrobe with some book bling just contact her and she will work to take your book from cover to necklace. The necklace pictured is my custom order of her
To Kill a Mockingbird
necklace. I can't wait to wear my new book bling to school and see who notices. Oh, and by the way she designs earrings as well.
Happy reading to all! ☮

Happy Reading

☮ The Things You Can Read!

Believe In Truth, Beauty, Freedom, Love, and the Power of Books!