Deeper Understanding
Robert Gray: A Brief History of Beach Reads
First, sincere congratulations to CNN as the 2014 award winner (in a very competitive field) for most egregious use of a summer reading pun: "Whatever your definition of 'beach book'--romance, mystery, gripping true-life-tale--you'll find a shore thing here."

As I dutifully pored over all the summer reads recommendation lists released during the past couple of months, I began having sun-addled visions of beach reads from the distant past (sometimes called "hammock reads," I soon learned). After some seasonally appropriate leisurely research in the archives of the New York Times, I now offer for your summer reading pleasure an ever-so-brief history of the American beach read: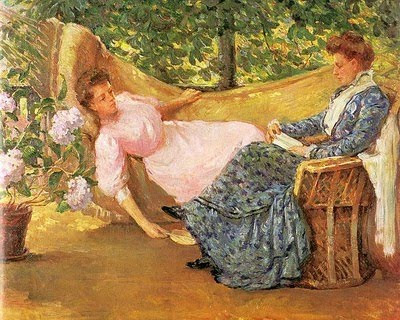 1890s: "During the Summer days a table was placed in the doorway and here were displayed a selection of the paper-covered books for 'Summer reading.' For some reason lighter books were considered more suitable to the hot weather."

1897: "The reader of to-day whose knowledge of books goes back twenty years must often have been surprised with the change that has come over books intended for Summer reading.... Society and civilization may take hope from the improved quality of the Summer books.... It truly seems as if all the world were writing novels. With bad ones plentiful enough, how good the best ones are!"

1900: "But if there is one season in which the printed book might be regarded as a questionable intruder it is when the pageant of Summer has attained its full splendor and the most attractive pages of the great book of nature lie open before us.... When he would for a brief period escape the spell of the printed page, break its chain, and rise to a rarer atmosphere, lo, the whole world seems leagued against him, and from a hundred throats he hears the cry, 'Books for Summer Reading!' "

1907: "What I'm trying to discover is whether any one reads in Summer, or whether the bulk of vacation literature is really an unopened contingent.... It isn't necessary to read a book in order to be happy with it. On a steamer or in a hammock you simply have to have the book in your lap or close at hand, with the paper-cutter and pencil."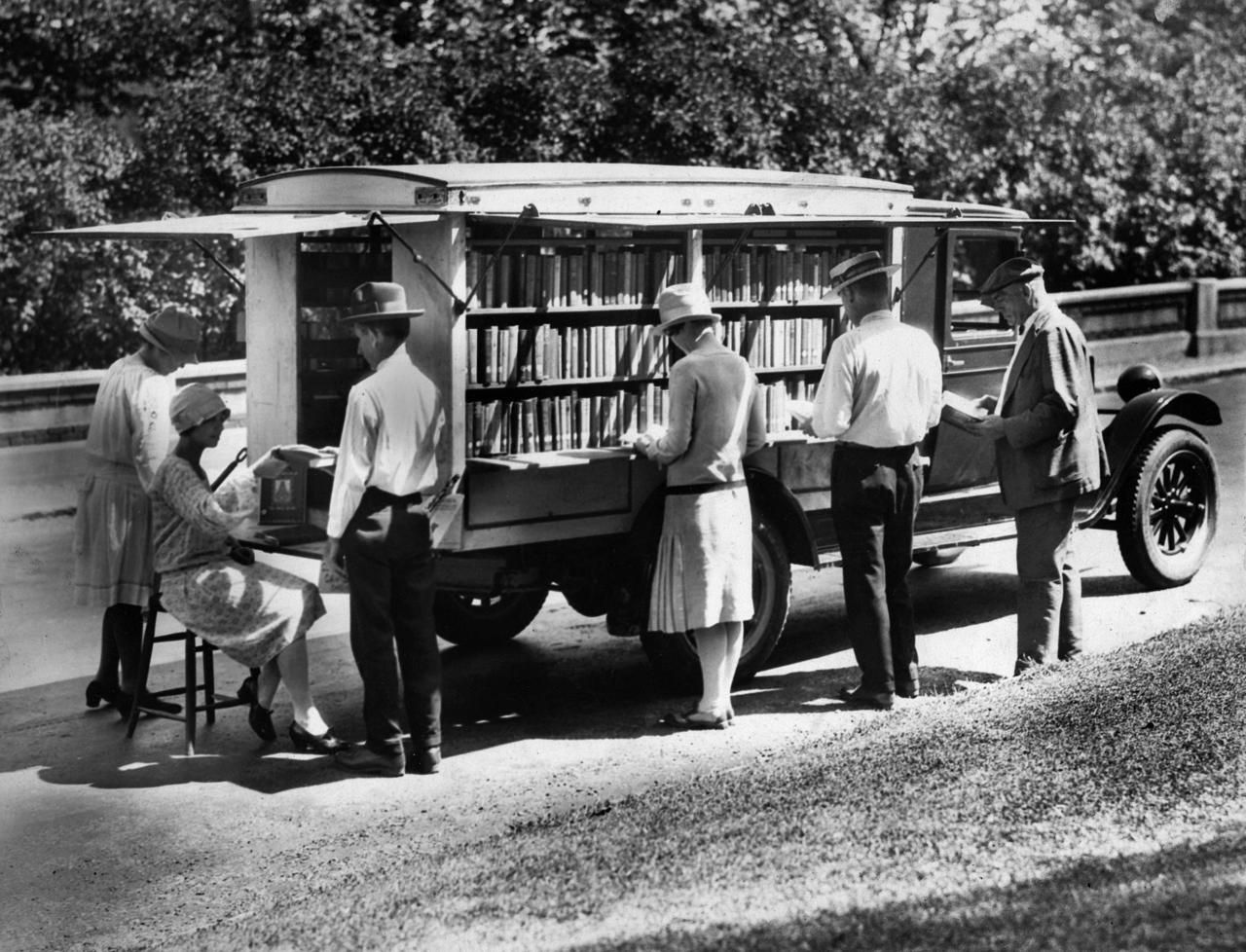 Cincinnati Public Library bookmobile, 1927

1920: "It made us wonder just how Summer Reading has progressed in a world where excitement has been the rule and where nothing has remained as it was.... Gone are the days when the unambitious reader would lie in the grass in a semi-coma and meander blankly through a volume of trashy lovemaking and trashier thrillers."

1928: "What do people read in the summer?... They read, in other words, whatever the tastes and piety of earlier generations of Summer residents have stored for them on the hotel shelves."

1950: "There is, however, one error which is disastrously popular--namely, the assumption that only 'light' books, by which is meant trivial or foolish or badly written books--are suitable for summer. Nothing is actually harder to read than that which is not worth reading, and there is nothing more likely to produce boredom than a too desperate attempt to escape it."

1953: "When an unwished beach picnic is suggested, for example, the necessity of reading a light romantic novel will not stand up as an excuse for not attending. On the other hand, the casual display of the somewhat weightier book will prove at once that even on vacation the thirst for knowledge rises superior to such casual pleasures as picnics."

1968: "There is nothing like the library of a summer house to reverse the tides of literary improvement.... It is wonderful junk--never weeded out, like other junk, because summer people just can't throw any book away, however transient its subject or purple its prose." (William Zinsser)

1971: "The reviewers must have reasoned that as we, book lovers all, packed to head off for vacation, we agonized about how to pack our limited baggage space with the most rewarding material available. Hence 'suggestions for summer reading.' " (Russell Baker)

1985: "A feeling seems to have arisen that summer is the time for light reading. I don't know where anyone got that idea. The truth about summer is this. There are an enormous number of hours in it--slow hours--and yet, before you know it, somehow it is over.... Summer is the time for heavy reading, reading that works up a sweat. I wouldn't be surprised if there were scientific studies showing that the sun's heat melts eye-glaze." (Roy Blount, Jr.)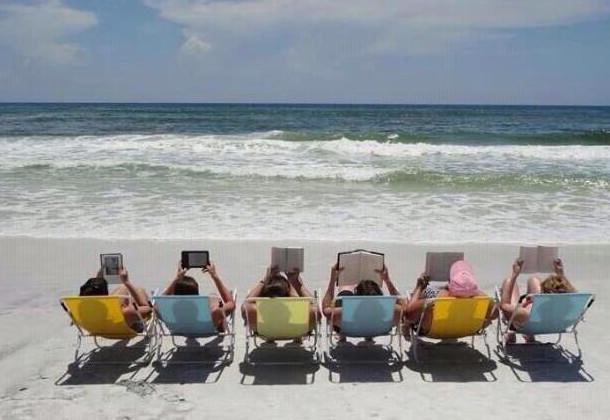 2014: "For me, being a reader, in summer or at any other time, isn't a 'lifestyle choice.' Rather, I made the choice--if that's what it was--so long ago, it has taken on an inescapable character in my mind.... The beach is one of the few places pathological readers can pass undetected among their civilian cousins." (Zadie Smith in O, The Oprah Magazine)

And, finally, these history-transcending words of summer reading perspective from George R.R. Martin: "Winter is coming." --Robert Gray, contributing editor (column archives available at Fresh Eyes Now)