 Just recently, I was talking with a fellow teacher, and commenting on the number of Barnes & Noble stores that were to be closing their doors. These announcements were coming in at about one or two a week...from all over the United States, now this...What are your thoughts? Will Barnes & Noble be around in the next five years, or will we see another major bookseller close their doors? Let us know your thoughts here at the
Things You Can Read
.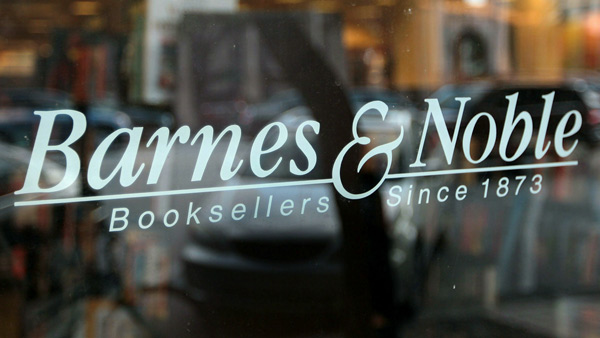 NEW YORK — Sales plummeted at Barnes & Noble bookstores in the latest quarter and its Nook e-book devices failed to keep up with competitors, pushing the company to a net loss that more than doubled from a year ago. The largest traditional U.S. bookseller said Tuesday that it will stop making its own Nook color touchscreen tablets as a result, a move intended to stem the losses it's suffering from its digital unit.
Huffington Post
Here is some more information on Barnes & Noble as reported by
Shelf Awareness
:
Barnes & Noble plans to open five stores and close 15-20 in the current fiscal year; in the past year, B&N opened two stores and closed 18. The company also said that despite speculation to the contrary, it hasn't reduced book title inventory "substantially" in the past two to three years. This and other information was given by B&N in a
conference call with stock analysts
after its quarterly and fiscal year results were announced on Tuesday (transcript courtesy of SeekingAlpha.com)-
Shelf Awareness
Again, what are your thoughts on Barnes & Nobles problems? Let us know here at

The Things You Can Read!
Happy Reading and Happy Blogoversary to
The Things You Can Read!
Believe In Truth, Beauty, Freedom, Love, and the Power of Books!