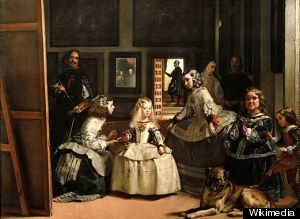 Happy Birthday, Diego Velazquez, o
ne of our favorite painters!
Today we would like to celebrate the birthday of famed portrait artist and friend of Spanish royalty Diego Velazquez. The painter, who
The Metropolitan Museum of Art
once described as "the most admired -- perhaps the greatest -- European painter who ever lived," would turn 414 years old today if he were miraculously still alive-
Huffington Post
To learn more about Diego Velazquez check out the full post on
Huffington Post,
and let us know the name of your favorite Velazquez painting.
Happy Reading and Happy Blogoversary to

The Things You Can Read

Believe In Truth, Beauty, Freedom, Love, and the Power of Books!