It's 1984 All Over Again: Orwell's Book Sales Spike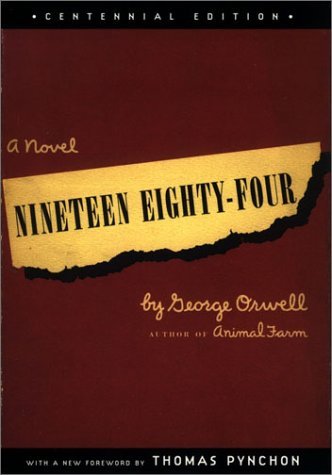 While getting ready one morning a few weeks ago, I heard the most interesting story on NPR entitled Book News: Sales Of Orwell's '1984' Spike After NSA Revelations. Then, I began seeing other stories out there on the Internet on the same topic, so I felt like it was something to ponder. The "Big Brother" syndrome does seems to be alive and kicking in some folks minds. Would you consider the Orwellian version of the world to be most fitting or Aldous Huxley's vision of the World State in Brave New World to be more appropriate? What do you think? Let us know here at

The Things You Can Read

.
Daily disclosures about America's surveillance apparatus have
sparked renewed interest in George Orwell's novel Nineteen Eighty-Four
. TheWall Street Journal reported that by early yesterday, sales of the dystopian classic had jumped noticeably, with one edition rising more than 7,000% in its Amazon rankings, moving from #13,074 on Monday to the top 200.
The paperback edition Plume published on the centennial of Orwell's birth in 2003 was ranked #80 on Amazon this morning, and the 60th anniversary edition #149. Elizabeth Keenan, a spokeswoman for the publisher, told the Journal that the sales jump is "symptomatic of all the surveillance coverage," adding that while sales typically increase this time of year because of high school summer reading lists, this spike was unusual and "Plume wasn't ruling out a relaunch of the book to capitalize on the interest."-Self Awareness
"War is peace.
Freedom is slavery.
Ignorance is strength."
-George Orwell,
1984
Have you read 1984? What are your thoughts on "BIG BROTHER IS WATCHING YOU"? Again, let us know here at

The Things You Can Read

.
Happy Reading and Happy Blogoversary to
The Things You Can Read!
Believe In Truth, Beauty, Freedom, Love, and the Power of Books!