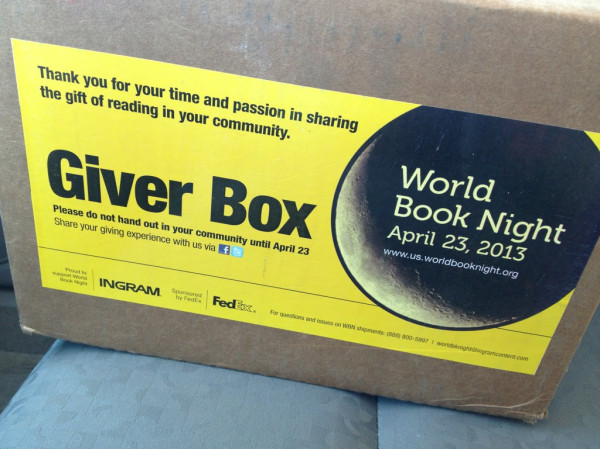 In connection with World Book Night, twenty 7th grades students, all of which were light readers
,
received free copies of
Fahrenheit 451
by Ray Bradbury on the 50th anniversary of its publication. It was our hope that students receiving the book would write a short response sharing their thoughts about the novel, which would then be sent to
worldbooknight.org
and now we have our
Fifth
response!
Ray Bradbury writes an exciting book, with a different style than I normally see. I thoughly enjoyed the book which was full of intrigue and confusion. I plan to read more of his books soon.



Have you read

Fahrenheit 451 by Ray Bradbury? If you have, share your thoughts with us here at

The Things You Can Read

!
Happy Reading!

The Things You Can Read

Believe In Truth, Beauty, Freedom, Love, and the Power of Books!