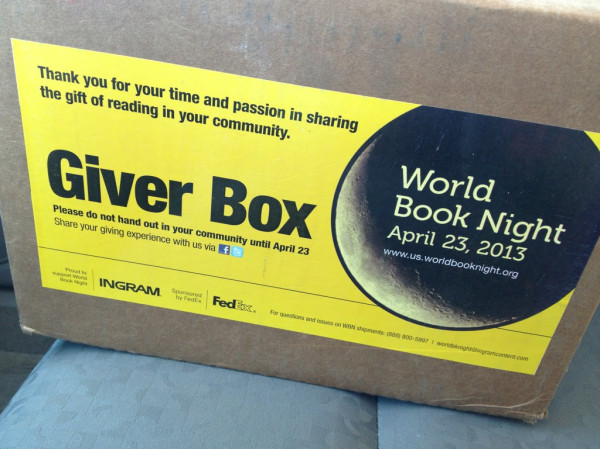 In connection with World Book Night, twenty 7th grades students, all of which were
light readers,
received free copies of
Fahrenheit 451
by Ray Bradbury on the 50th anniversary of its publication. It was our hope that students receiving the book would write a short response sharing their thoughts about the novel, which would then be sent to
worldbooknight.org
and now we have our first response!
Here is what
T. W.
had to say about
Fahrenheit 451
by Ray Bradbury:
Fahrenheit 451 by Ray Bradbury is by far one of the most bizarre and tenacious stories I have ever read. It is also one of my most favorite. With vivid descriptions and sensory details, as well as, eerily similar aspects to today's world, it is most deserving of the title CLASSIC.
Again, thank you World Book Night for allowing me to reach out to students and foster in them a love of reading!
Happy Reading!

The Things You Can Read

Believe In Truth, Beauty, Freedom, Love, and the Power of Books!