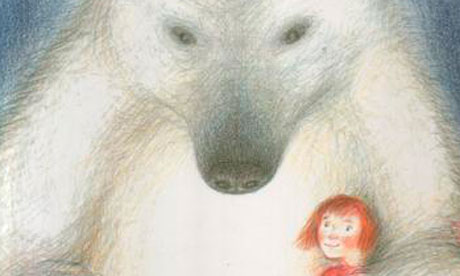 According to
The Guardian
here are the
Top 10 Bear Picture Books:

The ubiquitous rise of the teddy since 1903 has given the cuddly sort of bear a firm place in most modern children's hearts. I think there's nothing better than snuggling up with an assortment of bears for storytime - one or more to cuddle and one to read about. There are sleepless bears, scary bears, wise old bears, magical bears, sad bears and spaceman bears in the books I've chosen - but all have one thing in common, great storytelling, complemented by pictures that make you want to look again and again. This is the magical and elusive alchemy which lies at the heart of a successful picture book and these 10 all have it.
What do you think? What bear book would you add?
Happy Reading!


The Things You Can Read
Believe In Truth, Beauty, Freedom, Love, and the Power of Books!