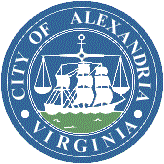 For the second straight year, Alexandria, Va. topped Amazon's list of the
"Most Well-Read Cities in America," w
hich is compiled from sales data of all book, magazine and newspaper sales in both print and Kindle format since June 1, 2012, on a per capita basis in cities with more than 100,000 residents. This year's top 20 are:
1. Alexandria, Va.
2. Knoxville, Tenn.
3. Miami, Fla.
4. Cambridge, Mass.
5. Orlando, Fla.
6. Ann Arbor, Mich.
7. Berkeley, Calif.
8. Cincinnati, Ohio
9. Columbia, S.C.
10. Pittsburgh, Pa.
11. St. Louis, Mo
12. Salt Lake City, Utah
13. Seattle, Wash.
14. Vancouver, Wash.
15. Gainesville, Fla.
16. Atlanta, Ga.
17. Dayton, Ohio
18. Richmond, Va.
19. Clearwater, Fla.
20. Tallahassee, Fla.
Read the full article: Click
HERE
Is your city on the list? We are somewhat surprised that ours made the list.
Happy Reading!


The Things You Can Read
Believe In Truth, Beauty, Freedom, Love, and the Power of Books!