Welcome in the
Holiday Season
with wonderful gifts for
Book Lovers
on your gift list.
The Things You Can Read
will be spotlighting unique finds with a Book connection! Today's gift idea is Wearable Literature from
Storiart.
They describe themselves as:
Creators of the original Book Scarf™! Show off your great taste in books with our 100% American-made items.
Here is a sample of their ever popular
Pride and Prejudice
scarf: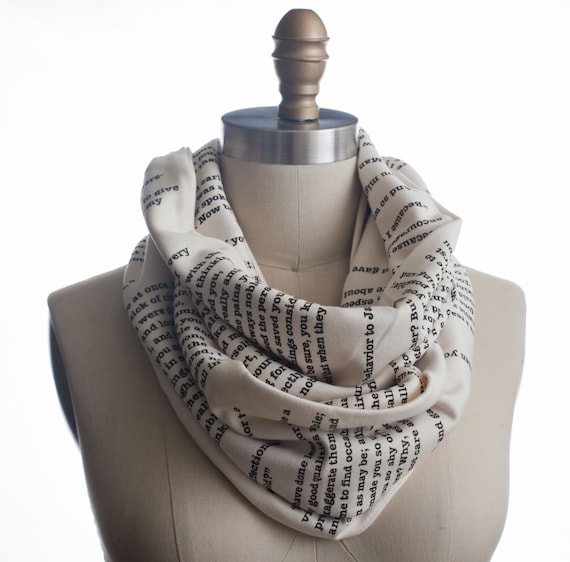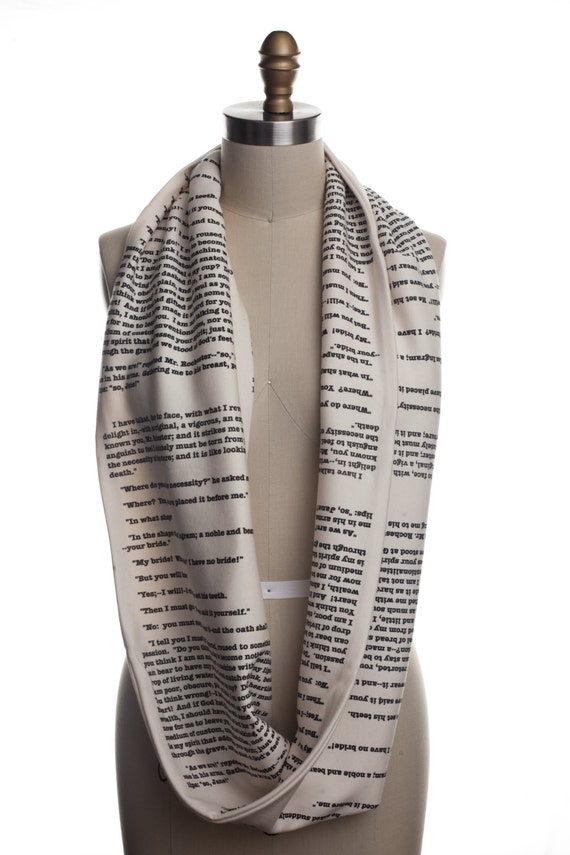 I worked with them on a custom order for my very own To Kill a Mockingbird scarf and gloves. Below you can see two views of the proof I was sent before my order went into production. One has the title and author one does not. I went with including the title and author. My order is on the way, so I will update you when it arrives. I will warn you, if you go with a Custom Order narrowing down the text is the hardest part. I found that my favorite book had so many great passages, that even as large as the infinity scarf is, it just could not hold everything I wanted to include.
Check
Storiart
out soon because US Customers should purchase by December 9th in order to receive items by Christmas. Let us here at
The Things You Can Read
know what you think of this wearable gift idea.
The Things You Can Read!
Believe In Truth, Beauty, Freedom, Love, and the Power of Books!