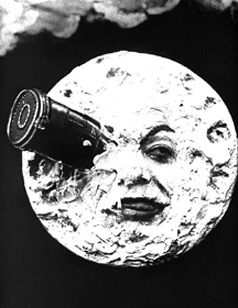 ''
Does a book's cover matter? Oh, yes it does, and in the case of
Equilateral
by Ken Kalfus it was the reason I wanted to read the book. Cover first, description second! What can I say, I'm a very visual person and I've picked up many a book because of the cover art, but it doesn't mean I liked all of them, however in the case of
Equilateral
, I loved it!
Equilateral is hard to define, part historical fiction, part science fiction, with just the right amount of weird, and you have an idea of what you are in for with this one. Set in 1894, we meet Sanford Thayer a British astronomer who has spent years working on the construction of a massive equilateral triangle in Egypt, and guess what? Thayer, our brilliant scientist, has come to believe that his triangle possesses the ability to communicate with those folks living on Mars if in fact the triangle is finished on a specific day and set a fire, which will allow the planets to properly align for said communication. Are you still with me? Because as bizarre as this sounds it works. Kalfus expertly weaves his tales like a spider luring his readers into the world of Sanford Thayer. I really mean it when I say it truly was a fascinating read.
If you are a film buff, like I am, this novel was in a sense like the 1902 movie
A Trip to the Moon
but instead of the camera performing the illusions the written words did all the tricks. If you are a fan of "different" then pick up a copy of Equilateral and sit back for an interesting ride.
Thank you Net Galley and Bloomsbury USA for an advance review copy of
Equilateral
by Ken Kalfus.
The Things You Can Read!
Believe In Truth, Beauty, Freedom, Love, and the Power of Books!