The Classics Club:
Question of the Month
"What classic has most surprised you so far, and why?"
In my classics reading journey the classic that has most surprised me is
Atlas Shrugged
by
Ayn Rand
. Well, let me say, you either love or hate Ayn Rand's body of work. So the first thing you must do is separate your personal feelings with regard to Ayn Rand and/or her philosophy, and simply look at this novel separate and apart from the person or
Objectivism
. Let me also say, I loved
The Fountainhead
, but I loved
Atlas Shrugged
even more. Why? Published in 1957, the novel is prophetic. That is what is so surprising. We are living in Dagny Taggart's world. The question is...what will become of us? Dystopian societies don't have to be fictional.
Quotes by Ayn Rand
"Who is John Galt?"
―
Ayn Rand
,
Atlas Shrugged
"She did not know the nature of her loneliness. The only words that named it were: This is not the world I expected."
―
Ayn Rand
,
Atlas Shrugged
"Do not let the hero in your soul parish, in lonely frustration, for the life you deserved but never have been able to reach. Check your road and the nature of your battle. The world you desired can be won. It exists, it is real, it is possible, it is yours."
―
Ayn Rand
,
Atlas Shrugged
Believe In Truth, Beauty, Freedom, Love, and the Power of Books!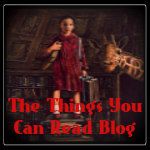 Interesting Note: The renowned economist, Martin Armstrong, stated in a recent blog post:
They [the government] are destroying the productive class just as in Atlas Shrugged and where this leads is not a very pretty place.