We had an inspirational speaker come to our middle school on Friday. If you are a teacher, we can hear the groans...and we also can feel your pain, because an assembly in the middle of the day can often wreck havoc on the normalcy needed to have a successful school day, but that was not the case on Friday.
Our speaker was not teaching
"state testing material"
, but rather
"life lesson material"
, and our only wish was that more people could have heard him. We know that what he said will stick with those that heard him for days, weeks, months, and possibly, years to come. He made us go
UMMM
a number of times during his talk. How do we know he connected with the students? Well, here is how, we had several children ask us the question the speaker zeroed in on after the assembly was over, which was
"Who are you?"
We have never had this kind of response before from a speaker, and we were proud to have an answer that sprang to our lips that we were pleased to share with them, and we were
doubly
pleased to be able to ask them the same question back...it was a very
"teachable moment."
Our students may not remember what we coverd in English on Friday, February 15, 2013, but they will remember our speaker. We are definitely going to share the two key points that were made during the assembly:
LOVE is a VERB
, and
"Know who you are so you can kill who you are NOT"
with our own children. So, instead of saying,
"I LOVE YOU!"
next time try saying,
"I VERB YOU!"

Additional Thoughts:
Love is a verb! It's an action requiring your involvement your active participation. You cannot sit back and expect the world will serve it to you. Nor do you have to like every action of someone who you love or loves you. You cannot expect that your relationship will continue to provide love while you're not putting in any effort. Love has to be earned and must be continually fought for. Here is to treating LOVE as a VERB!
Have a restful weekend and let us know...

Who are you?

We are a MOTHER, WIFE, and TEACHER!



Happy Reading!


The Things You Can Read
Believe In Truth, Beauty, Freedom, Love, and the Power of Books!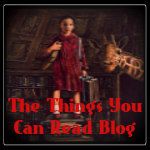 Happy Reading!


The Things You Can Read
Believe In Truth, Beauty, Freedom, Love, and the Power of Books!