Last week, we shared the
Huffington Post
article that illuminated
some rather important information with regard to two of the world's largest publishing houses. According to last weeks post on Huffington:
"British publishing and education company Pearson PLC says it is in talks with German media group Bertelsmann SE over merging the firms' Penguin and Random House publishing operations."
However things have now changed, according to
Shelf Awarness
, which posted the following:
"Four days after officially confirming that Pearson and Bertelsmann were in discussions about combining their book publishing operations, the companies announced this morning that they are creating a joint venture named Penguin Random House. Bertelsmann will own 53% of the joint venture, and Pearson will own 47%."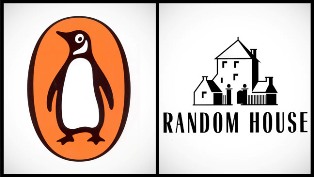 Additional Resources:
NPR
Report from Last Week
Again, what do you think about the news? For the full article checkout Huffington Post and Shelf Awareness. Let us know your thoughts about the publishing world. Do you expect big changes in the publishing world in the coming year?
Happy Reading!
The Things You Can Read
Believe In Truth, Beauty, Freedom, Love, and the Power of Books!