Our school has embraced project based learning as a school wide endeavor. PBL is a teaching method to make learning authentic. This year my 7th grade team is working on two PBL units. The first is using the Newbery award winning novel
Hoot
by Carl Hiaasen and the second unit will use the Newbery award winning
Out of the Dust
by Karen Hesse. Each PBL unit requires a classroom set of novels and lots of supplies to carry out all the activities to make the learning real and authentic. Media Campaigns and handmade Hoot Tee shirts displaying researched facts about burrowing owls are examples of just a few activities in our current PBL.
This all costs money. The Hurricane Team at JEJ Moore is extremely excited about the cross-curriculum project based approach to instruction, but we could sure use some much needed funding! We want to make our Project Based Learning Units come alive and for that we are asking your help! We have great speakers coming on October 21 and October 22, 2015, to share their knowledge and help us develop further how we can be superheroes of our environment. Representatives from Pocahontas's State Park in Virginia will visit us. Our speaker will talk to us about conservation, habitat, and endangered species in the United States. The Lead Park Interpreter at Pocahontas State Park, Jared Ress, will also narrow our focus and offer a view into how these issues affect us in our state of Virginia. Then Thunder Eagle Wildlife Organization in Dinwiddie, Virginia will pay us a visit. This group provides care and treatment of injured, orphaned or displaced birds and small mammals. Their primary goal is to support nature's balance by compassionate care of wildlife, which is a
BIG
message or theme that is shared throughout our novel.
Please help us continue taking our PBL Units to the next level. We welcome your participation through gifting to our GOFUNDME campaign! You can rest assured the funds will really make a difference to 100 J.E.J. Moore 7th graders in Disputanta, Virginia! Thank you!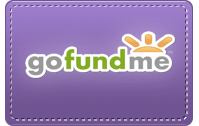 Believe In Truth, Beauty, Freedom, Love, and the Power of Books & Writing!
Don't Forget To Be Awesome!
ABOUT THE AUTHOR:
I am an educator with over 25 years of teaching experience; I currently teach English in the public school system of Virginia. In my spare time I am an avid reader. writer, reviewer, blogger, writing/art journaler, beekeeper, grad student, and MOTHER. - See more: Here