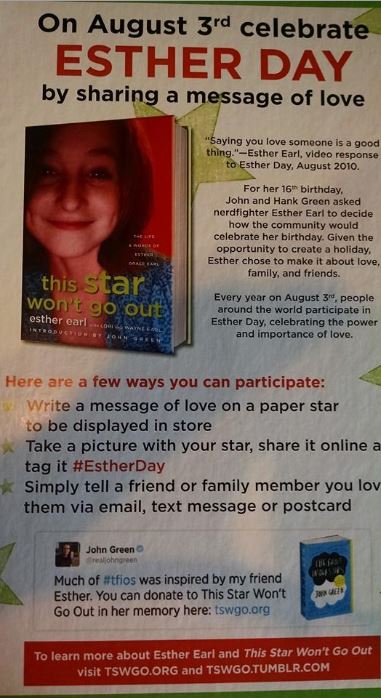 Happy Esther Day! John Green, author of The Fault in Our Stars described Esther Day as, "...the day where we think 'who do I love who I have trouble saying I love you to.' Not some romantic interest, that's just using Esther Day as an excuse to tell someone you love them, that you already want to tell them… no. I mean family, or platonic friends, which for me is even harder than family." - John Green.
I invite everyone to join in and reach out to someone you haven't told, "I Love You." Who would you like to share this Esther Day with? Let us know here at
The
Things You Can Read
!
The Things You Can Read!
Believe In Truth, Beauty, Freedom, Love, and the Power of Books!