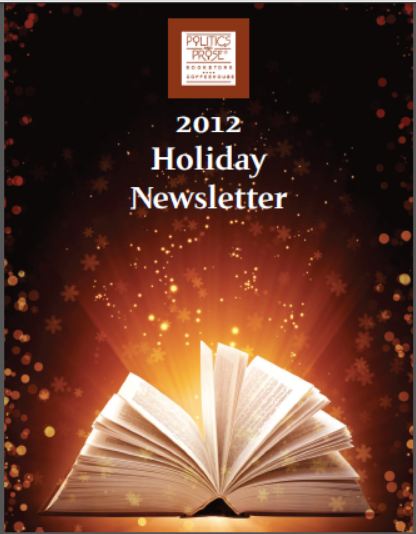 As we all look for unique ways to share our love of books this holiday season we, here at
The Things You Can Read
, have been scouring the Internet to locate unusual gifts for book lovers to give children and adults of all ages. Today's tip is one for the book lover who wants to give books for Christmas. Politics and Prose, a bookstore in Washington, D.C., has a few suggestions. Check out

Politics and Prose

Holiday Newletter , which is chockedfull of wonderful books. Shelf Awareness described the cataloge as follows:
"The 32-page gift guide, which highlights more than 150 present-worthy books, is a collaborative effort. The entire staff is invited to participate in the process and recommend titles."
Happy Reading and Gift Buying!
Believe In Truth, Beauty, Freedom, Love, and the Power of Books!